1. Eat gelato at least 3 times per day.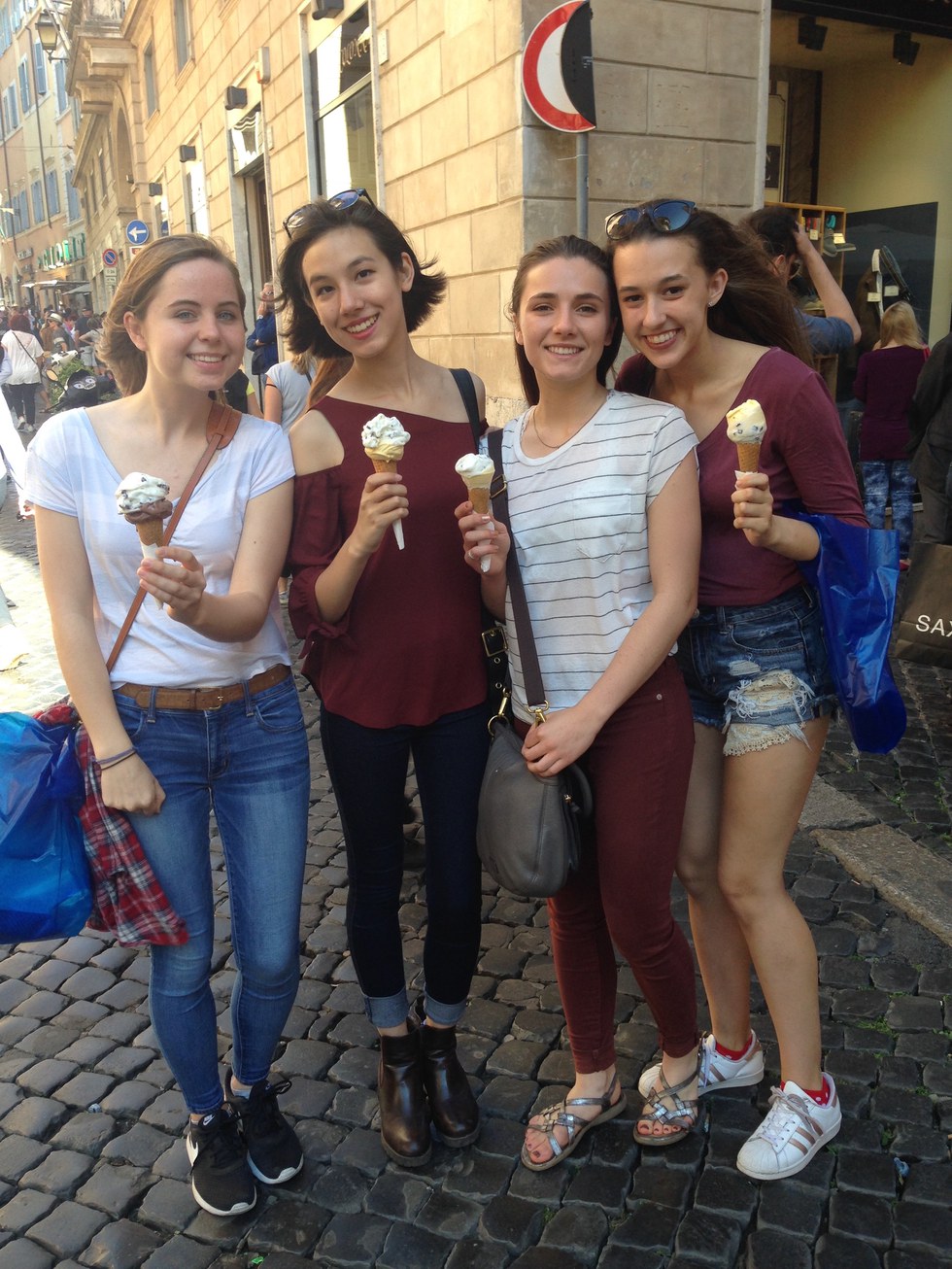 NO it is not ice cream. It is absolutely a horse of a different color. Share endless cups and cones to find all your favorites – don't leave out stracciatella and zabaione . Help each other out when it starts to melt down your arm (by taking a quick lick off the cone of course!).
2. Paint your nails on the Spanish Steps.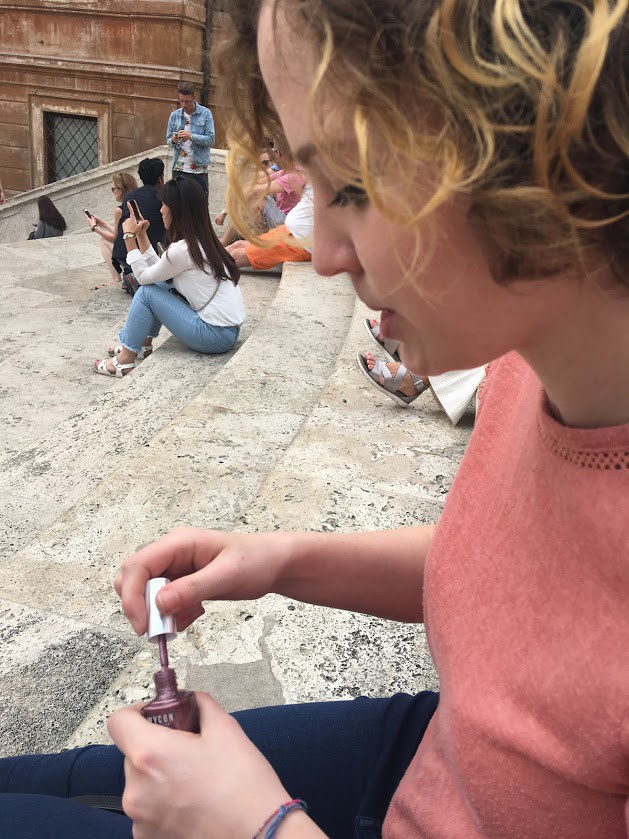 It gives you time to take a break and just be together. Also, you can watch all of the people going up and down the stairs and play a game of – "Where Are They From". Be prepared to fend off the rose vendors with wet nails – they can be relentless!
3. Attract other international tourists by creating an incredible remake of famous statues.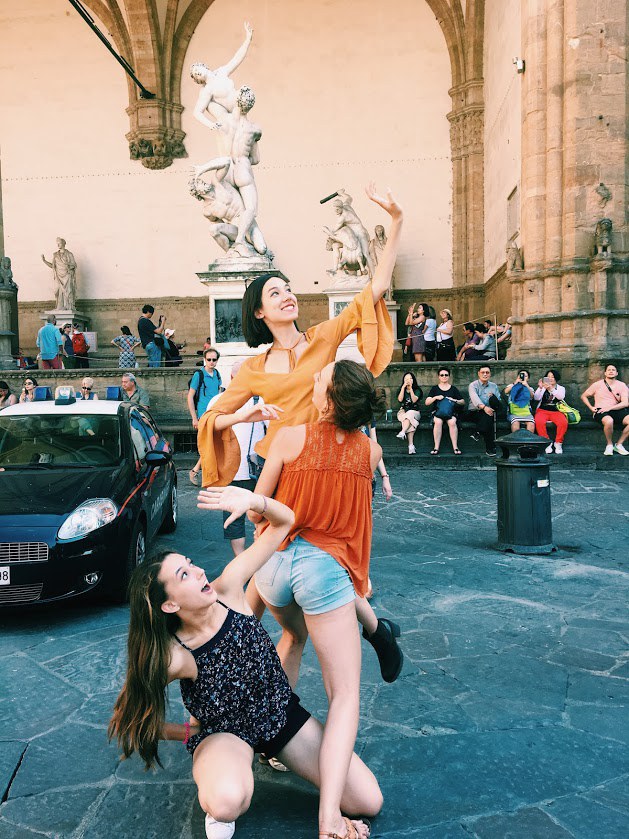 Best group photo wins. This photo brings break some of the best memories of looking at the statue and adhering to the relentless yelling of my fellow tourists, "No, no! Left hand down a little. Yes! Right there. Now chin a little down and to the left…" Absolutely the best sort of friend bonding.
4. Wander the city aimlessly and see what you all find.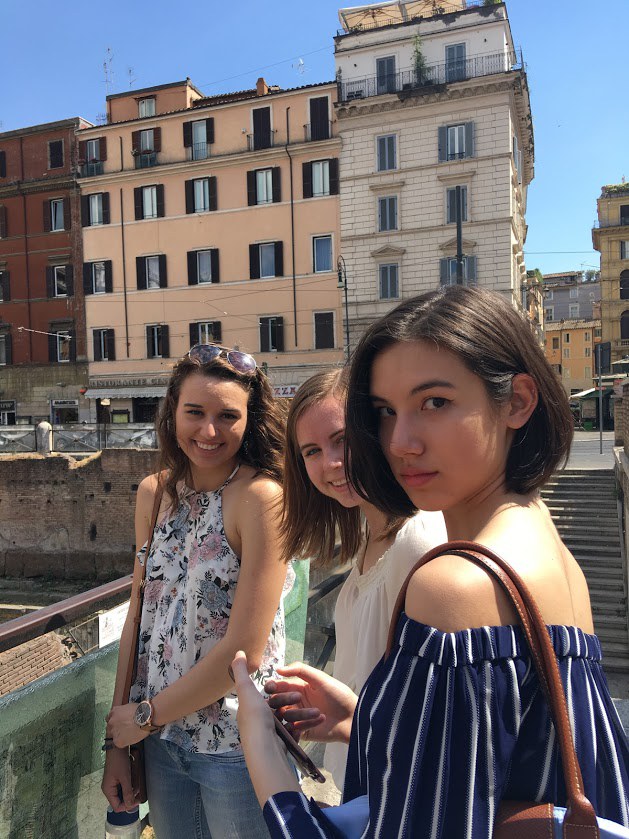 You will find stuff you never even knew you were looking for. Sometimes not having a plan is the best way to go about seeing a new country. On our way to the Pantheon we found an ornate fountain. We sat for a moment that turned into hours chattering away about anything as the sunset turning the sky the softest ballet shoe pink. We laughed and talked until the stars had found their places in the sky and the Pantheon shone bright in the dark of the day's end.
5. Visit museums at night (P.S. in the summer they are free).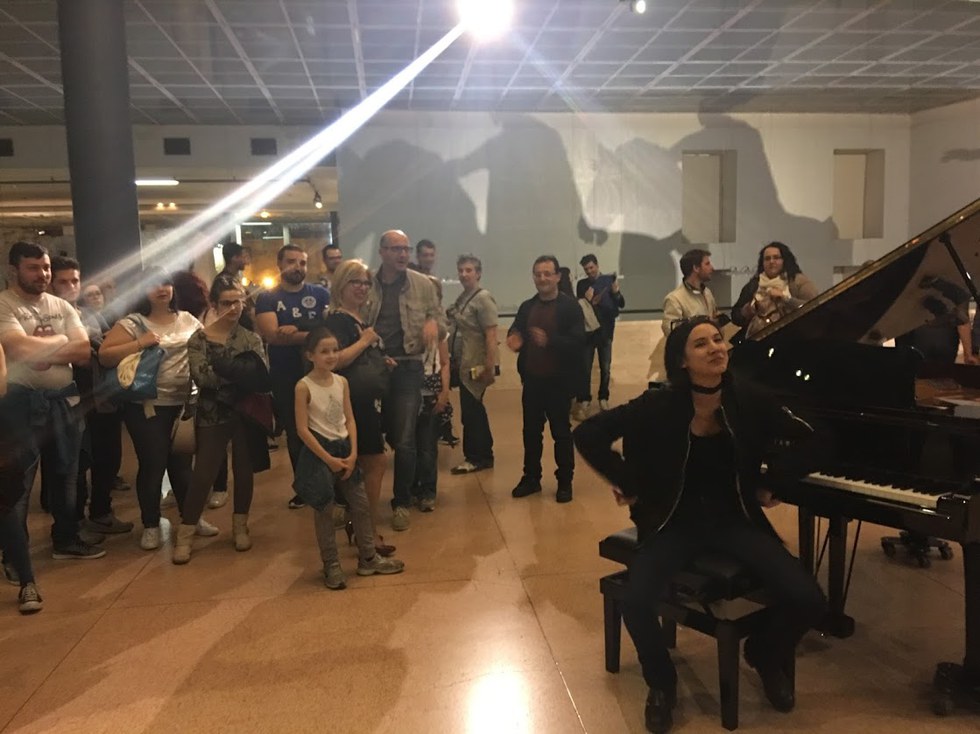 Go museum hopping! Your feet will ache like never before but you'll see the entire city in a whole new light (or lack thereof). There is live music throughout the city as people rush to and fro seeing some of the most famous and immaculate pieces of art ever created. Be sure to pause occasionally to take in the architecture, liveliness, music and history of this incredible city. You might even learn that your friend is an exceptionally talented pianist!
6. Eat lots of pasta – you will miss it once you come back to the States and will never again find anything like it.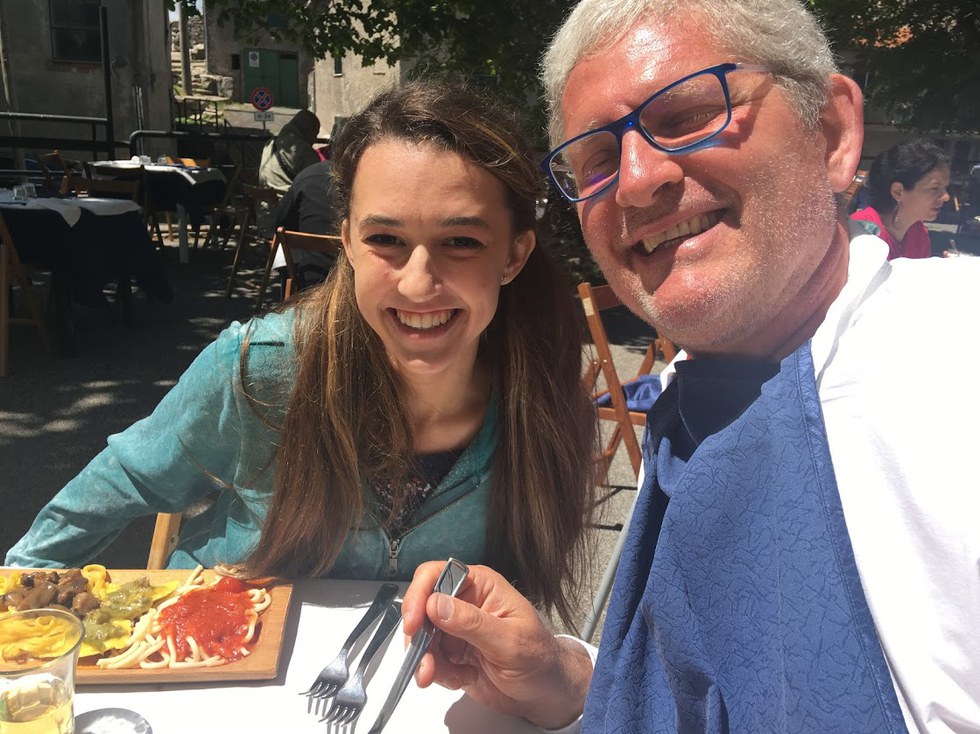 You will likely have the best meal of your life while visiting Italy. Find the "hole-in-the-wall" places or venture to the countryside just outside of Rome. You will not regret it.
7. Laugh until it hurts – wherever you are.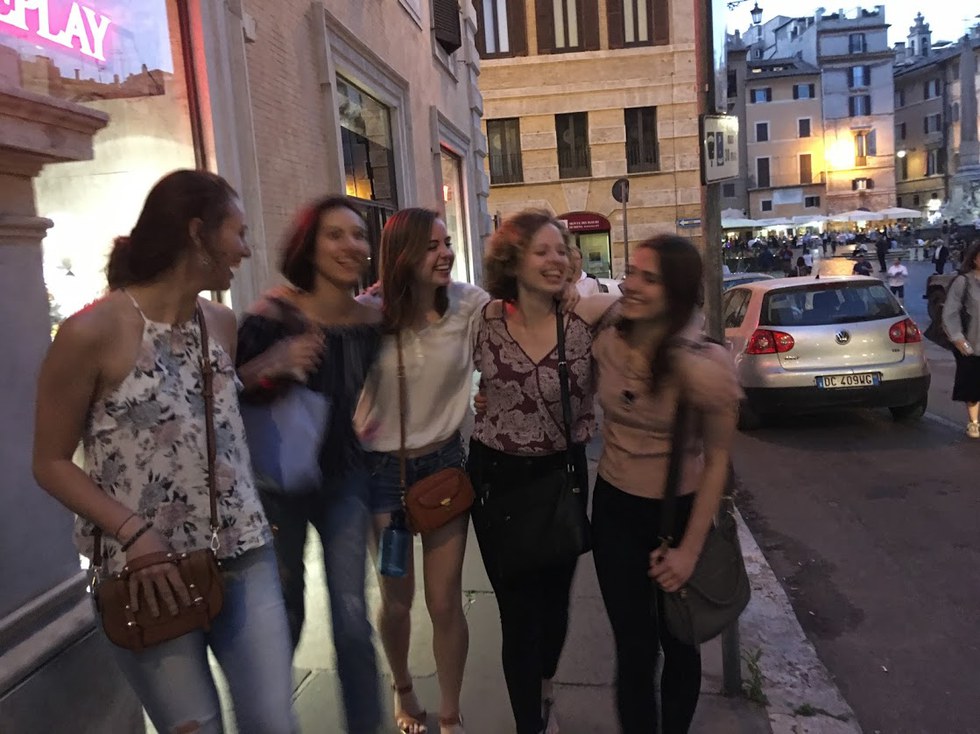 Whether you're at the Trevi Fountain tossing coins and making wishes or getting lost in the maze of cobblestone streets in the center remember where you ultimately are – in the presence of the people that make you laugh the hardest. Your best friends are doing life with you; don't forget to laugh along the way.
8. Take a round-trip red-eye to Florence and enjoy every conversation that comes up – I promise there will be many.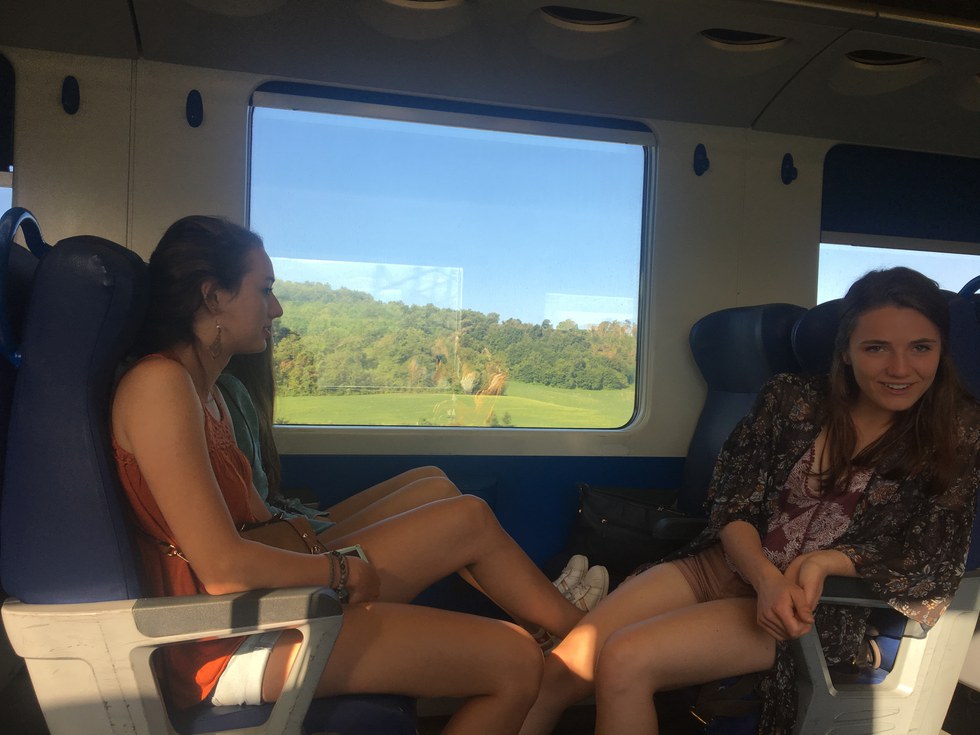 As I sat on the train, exhausted beyond belief from the adventuring of the day I took a moment from sleep to see what all my friends were doing. The 3 on my right were solving world problems and discussing grave issues of our time. On my left, one was passed out and the other found every way possible to disturb her precious slumber with her as she slept – putting things in her wide open mouth or poking her, just to see what happens. In this moment, I realized I loved my travel companions more than words could describe.
9. Spend quiet time together admiring all the amazing churches, for all of their beautiful art and prodigious atmosphere. These feelings and experiences you have together will be ones you never forget.
The churches are harmonious. They require covered garments and an air of respect. It is quite incredible and you will likely all be touched in some way, shape of form. Reflecting on these implacable experiences will be some of the treasured conversations you share.
10. Watch the sunset in the Orange Gardens.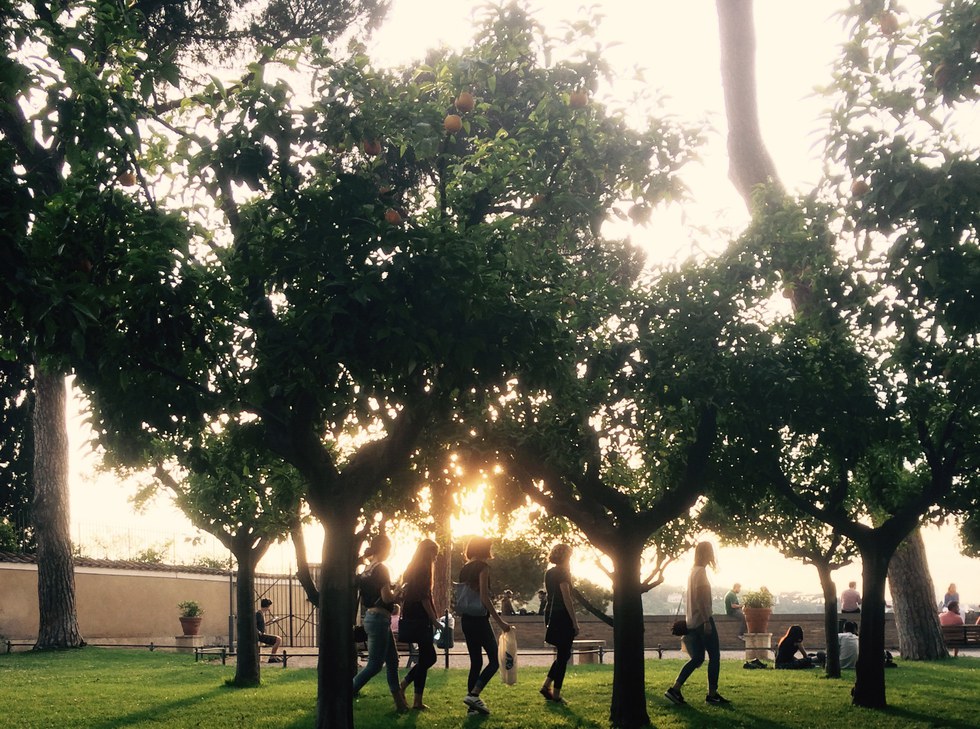 It is truly the most beautiful place on earth – if it actually is on earth. You will enjoy the aroma of blooming citrus trees, the relaxing tune of a violin playing softly from one of the benches over a most breath-taking view of the place that is bringing you all together on levels you could have never imagined. Take a moment as you lie in the emerald grass dusted with delicate yellow flowers to just be. Be in the moment. Take in the kaleidoscope sky, the tender music and soft chatter. Appreciate the city. Appreciate your friends. Appreciate the adventure. There are many more to come…